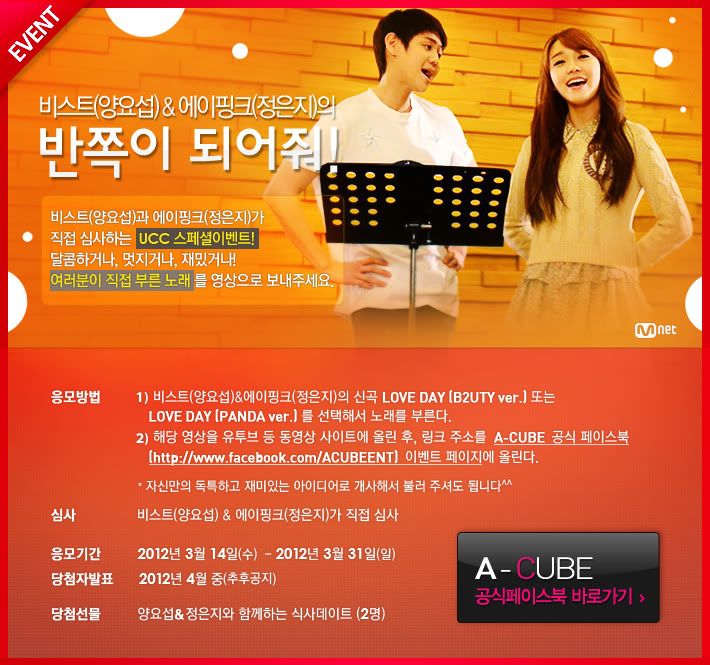 Be Eunji's and Yoseob's Partner
Yoseob and Eunji will be judging this UCC Event!Either being sweet, funny, cool!Send your video!
How to participate:
1) Sing by using either Love Day (Panda Version) or Love Day (B2UTY Version).
2) After uploading the video to a site like Youtube, copy and paste the link to A Cube's official facebook (
http://www.facebook.com/acubeent
) event page.
*If you want, you could sing with your own lyrics."
Judges:
Eunji and Yoseob
Time:
2012.03.14(Wednesday)
to
2012.03.31(Sunday)
Announcement:
2012.04
Price:
Dinner/Lunch with
Eunji
and
Yoseob
(2 People)
Credit: Cazsdancebuddy@a-pink.net