wishlistTeeny
Member Since 22 Apr 2011
Offline
Last Active May 07 2011 07:23 PM
About Me
Hiii guys!! ^-^

Here's a little info about me:

- my name's Christine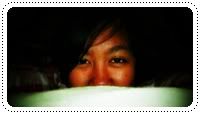 - i'm 16 years old.
- i'm filipino





- kpop is my life
i am nothing without kpop

- i LOVE to read and write fanfics! <3
(if you want me to suggest a good one or write you one just ask)

---
Community Stats
Group

Netizen

Active Posts

2

Profile Views

645

Member Title

Netizen

Age

19 years old

Birthday

November 17, 1994

Gender

Female

Location

SoCal

Interests

Hmmm.. this is going to be a lot. haha
- listening to music. (mostly kpop)
- (attempting to) sing along to the songs.
- (again, attempting to) dance along to the songs.
- watching just about ANYTHING
- surprisingly READING... (i have to have a GOOD book though)
- photography (that is my life)
- shopping (i AM a girl)
- hanging out with friends and family. (mostly with the fam.)
umm... so yeah thats it. wow it looks smaller than i imagined.
Viewing Profile: wishlistTeeny