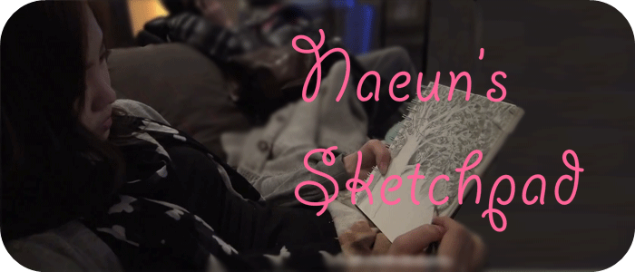 Here is your chance to impress APink's Picasso with your design skills.
We have decided to do a custom sketchpad for Naeun's Birthday Project and following are the details on how to enter this contest.
Design a custom cover page for a sketchpad for Naeun. Best design will be chosen and printed for Naeun's birthday gift. Sketchpad will be A4 size.
Your graphic should meet the following requirements:
Requirements:
Size: 210mm x 297mm
Resolution: 300dpi
Color Mode: CMYK

Since the filesize will be pretty big,
Upload original file to Mediafire/Megaupload

Upload lower resolution preview of design to any picture hosting site(e.g. photobucket)
Finally, post in this thread in the following format:
Name:

Original Link:

Preview Link:
Any submission that does not meet any of the requirements will not be accepted.
Deadline: 26January2012 [ 23:59(GMT+8) ]